Abecedarian pt II
IT'S DUE ON FRIDAY.
shit.
…
Well to be print-ready and it's not even near that! D: Anyways… Here's an update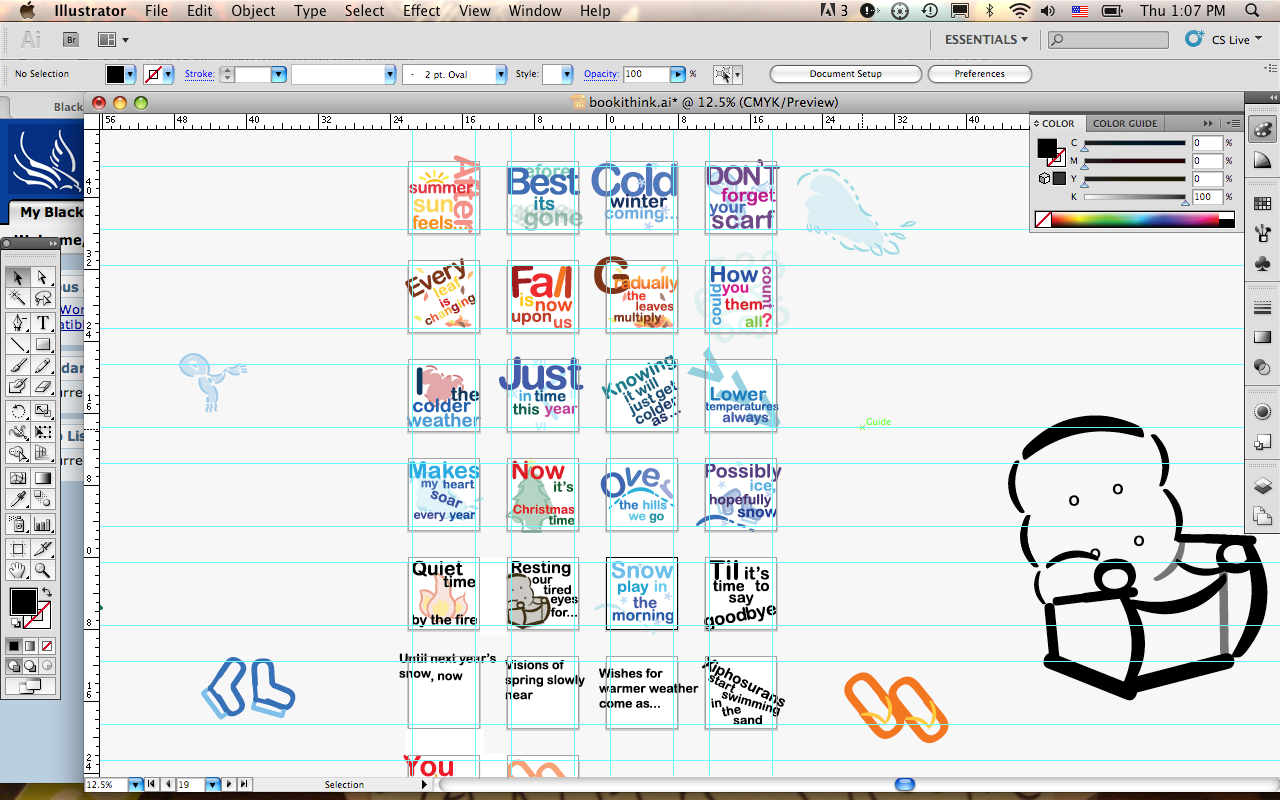 4/5 pages left to do then to set it up for the large format printer…then to bind it..
I almost forgot about a cover. damnit.
lots to do..
This text post with 35 notes was posted 4 years ago on the 30th of September, 2010.